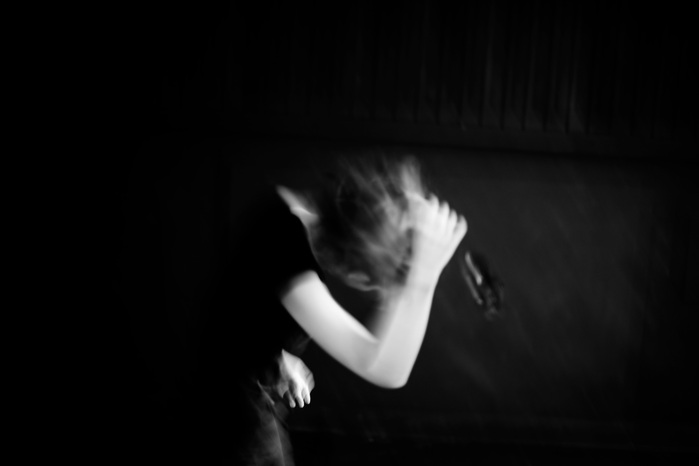 THE TRANSITION OF NIGREDO (2018)
Photography and performance project.
The spectators are able to catch glimpses, movements, shadows and silhouettes in a blacked-out studio space. Only about 60% of the performance is revealed, the rest is in darkness. In collaboration with the photographer Matteo Rapella, a series of blurred unseen images were documented.

Performed at TheaterHaus Mitte Berlin, March 2018.